Gain greater control with a simple, connected travel and expense solution
Capture and connect more travel and expense data from virtually any purchase, so you can anticipate needs, predict challenges, and make better business decisions.
Take advantage of a travel and expense solution that's truly integrated with a growing network of partnerships
From in-person, to online, to in-app, the way your employees spend continues to evolve. Capture more spend data with SAP Concur solutions and our app partners. With SAP Concur solutions you can
Make better decisions with actionable insights
Give employees easy to use tools and apps
Connect with the brands your travellers already use
Get a near real-time view of budgets
Future-proof your travel and expense program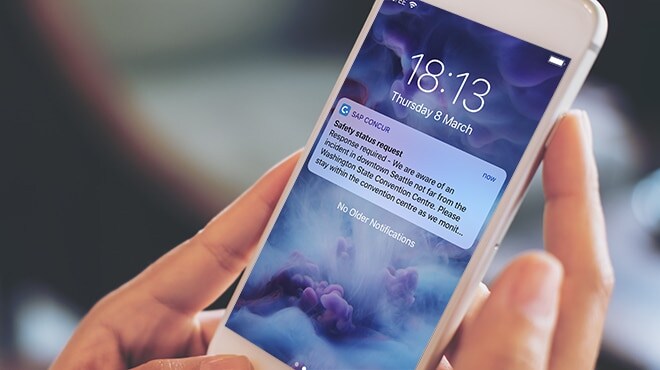 Address traveller safety and issues you've never been able to tackle before with a travel and expense solution that connects with a growing network of hundreds of partner apps to adapt with changing travel behaviours, spending habits, and international laws.
Integrate innovative technology to drive better business decisions
Gain intelligent insights with a more holistic view of spend and streamline your programs when you connect travel and expense solutions with your current financial and ERP systems, as well as SAP S/4HANA.
Contact us about a better way to handle travel, expense and invoice management.
Complete the form to have a sales representative contact you.
Thank you for contacting us about a better way to manage travel, expenses or invoices.
We have received your request for information, and we will be in touch with you soon.