[Infographic] Artificial Intelligence in the Nordics
PREMIUM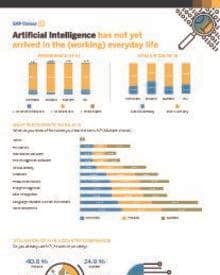 How familiar are you with AI?
In 2018 SAP Concur and market research institute INNOFACT AG, surveyed 4,273 professionals from Germany, the UK, France, Sweden, Denmark, and Finland in an online survey to learn about their familiarity with Artificial Intelligence tools in the workspace and business travel.
Read the infographic and see where you stand.